A One Of A Kind Breast Cancer Campaign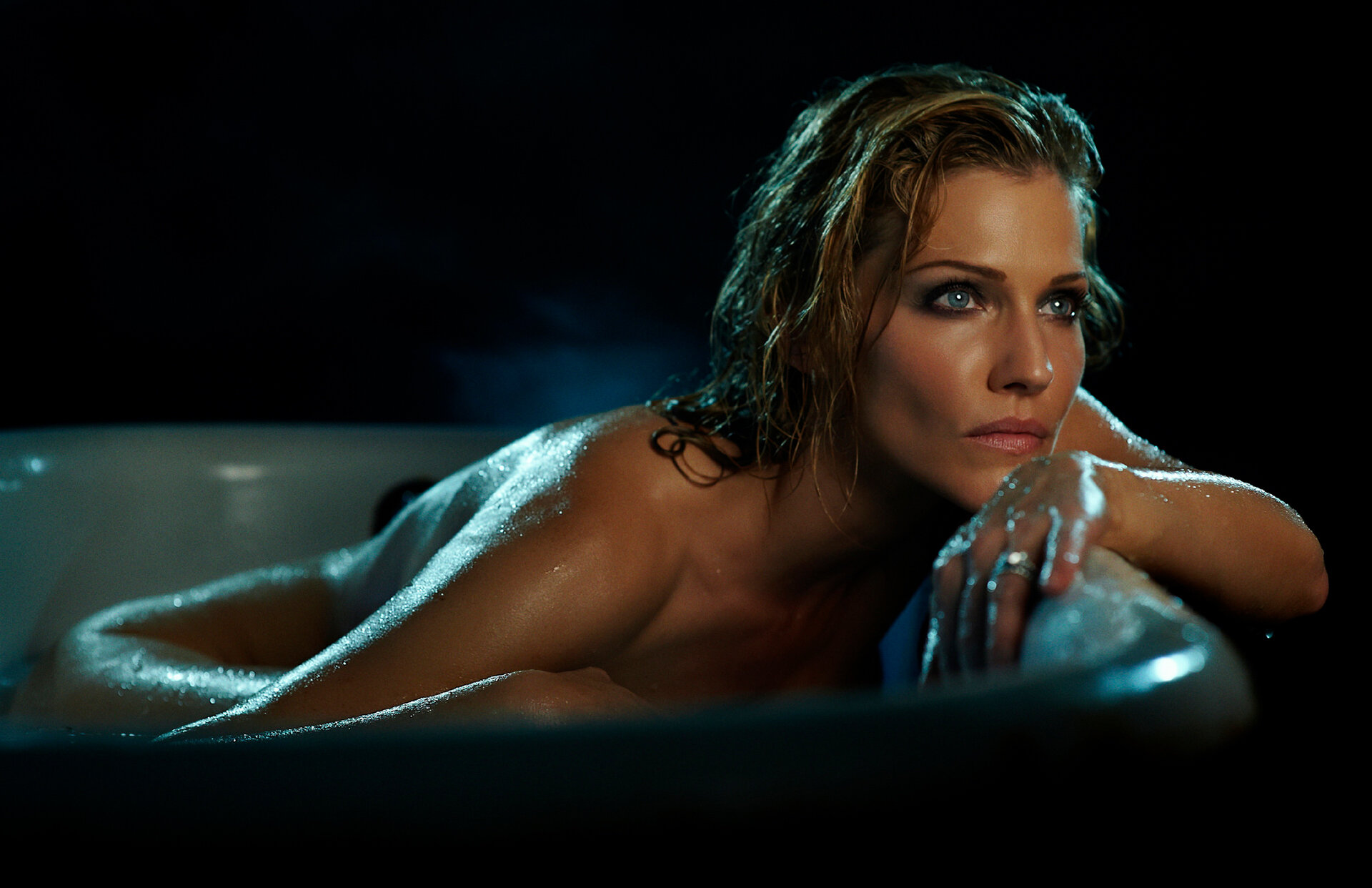 1 IN 8 WOMEN WILL DEVELOP INVASIVE BREAST CANCER
Award-winning TV director TJ Scott decided to wage his own war on Cancer by raising funds after his Mother's third round of Breast Cancer found its way to her bones & lungs. He donated his artistic eyes and all of the actors, musicians & celebrities donated their time to this title created strictly to raise funds for breast cancer research and awareness.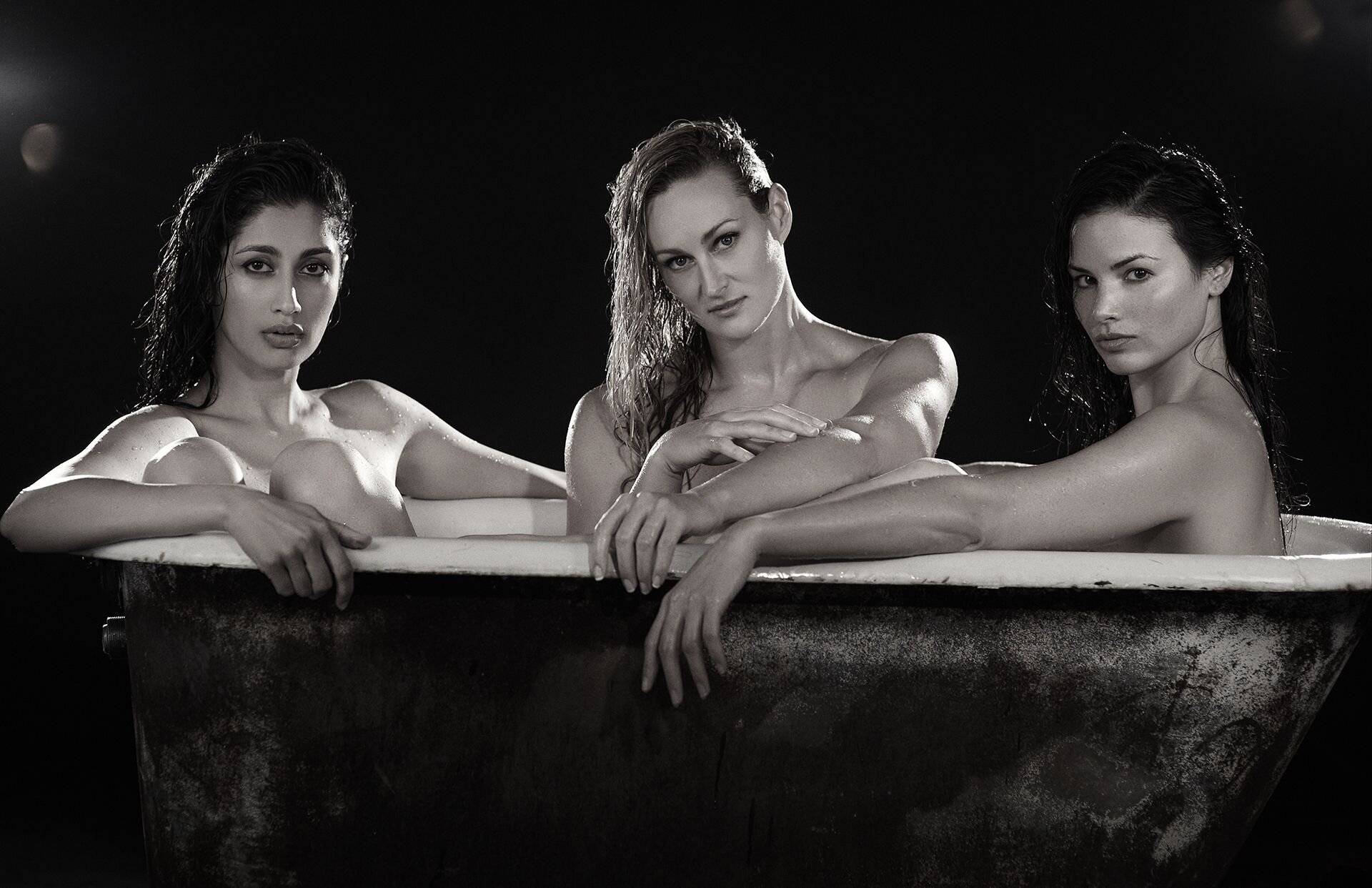 In the Tub and FCancer have partnered to create a one of a kind breast cancer campaign.
Some women experience the loss of one or both of their breasts and they believe nothing or reconstruction are their only choices. This campaign provides another option, healing with ink; helping breast cancer survivors adjust to life after a breast cancer diagnosis. Through art, FCancer and In the Tub will bring a community together and empower women to reclaim their bodies.
All Profits From Books Sold Go Towards Breast Cancer Research & Awareness
ALL PARTICIPANTS FEATURED
Abigail Ratchford

Adrienne Wilkinson

Agata Waclawska

Alessandra Torresani

Alex Appel

Alex Bloch

Alexia Fast

Aliyah O'Brien

Allison Brennan

Amanda Rice

Amie Barsky

Anastazia Dalesandro

Andrea Bogart

Andrea Drepaul

Andrea Jensen

Andrea Osvárt

Angie Cela

Angie Savage

Areayl Cooper

Arlene Tur

Ashleigh Harrington

Ashley Joncas

Ashlynn Alexander

Astrea Campbell-Cobb

Atoosa Zia

Avery Rose

Ayse Tezel

Barry Duffield

Beatrice Brigitte

Bekka Gunther

Bella Gonzalez

Bianca Hasse

Blessing Mokgohloa

Bo Roberts

Bobbie Philips

Brandy Ledford

Brett Hamilton

Brit Bliss

Brittney Powell

Camille Martins

Carin Moffat

Carle Peterson

Carlton Gebbia

Carly Craig

Caroline Correa

Carrie Keagan

Cassandra Church

Cat Hedlund

Cela Scott

Celeste Antoine

Chandra West

Chanita Russo

Chanon Finley

Charlene Amoia

Charlotte Fantelli

Charlotte Sullivan

Chelan Simmons

Chris Vance

Christian Antidormi

Christina Cox

Christine Lakin

Christopher Mesmer

Christopher Shyer

Codi Babcock

Courtney Bacon

Courtney Graham

Crystal Chappel
Crystal Jewel

Cynthia Addai-Robinson

Dan Feuerriegel

Dani Alvarado

David Crocco

David James Elliott

Dayle Mcleod

Dean Cain

Deborah Dir

Deborah Odell

Devon Weigel

Ditch Davey

Diva Zappa

Dre Davis

Drew Scott

Elena Bokun

Eli James

Ellen Hollman

Elyse Levesque

Emily Balay

Emily Coutts

Eric Ponder

Erika Takacs

Evis Xheneti

Free Dominguez

George Puckhaber

Georgia Jauslin

Gina Holden

Gretchen Kamrath

Gwendoline Taylor

Hayley Farrington

Holly Dewan

Holly Hannula

HRH Princess Theadora

India Oxenberg

Isis Ou

Jacinta Stapleton

Jacqueline Honulik

Jamie Slater

Jamie VanDyke

Jasmine Jardot

Jason Charles Miller

Jason Hassell

Jena Sims

Jenn Liu

Jenna Lind

Jennifer Baxter

Jennifer Krukowski

Jenny Cooper

Jeremy Cull

Jesse Jane

Jessica Catrinel

Jessica Harmon

Jessica Hinkson

Jessica Huras

Jessica Melland

Jessica Parker-Kennedy

Jessica Phillips

Jewel Staite

Jinxx Ferguson

Jodi Lyn O'Keefe

Jonathan Scott

Jordan Madley

Jud Tylor

Juliette Beavan

Kachina Dechert

Kaitlyn Leeb
Kandyse Mcclure

Kassandra Clementi

Kate Freund

Katherine Bailess

Katie Boland

Katrina Law

KD Aubert

Kelly Hu

Kelly McCormack

Kim Collins

Kortni Davis

Kris Holden-Ried

Krista Madison

Kristian Bruun

Kyle Pryor

Kylie Lewallen

Lara Jean Chorostecki

Larry Hagman

Laura Vandervoort

Lauren Lee Smith

Lauren Shaw

Laurie Fortier

Lesley-Ann Brandt

Lexa Doig

Lexie Gallante

Liam McIntyre

Lili Borden

Lisa Jupiter

Lisa Marie Schneider

Liz Primo

Liza Elvy

Lola Miche

Lorea McFarlen

Louise Griffith

Luciana Carro

Luciana Faulhaber

Luna Rioumina

Lyndon Smith

Madeleine Lindley

Madison Nazzarette

Malice McMunn

Malina Moye

Marie-Luise Vielhaber

Mariel Gomsrud

Matt Goss

Matt Huston

Maxine Hupy

Megan Blanchard

Meghan Heffern

Michael Giovanni

Michelle Yvette

Mikaella Ashley

Mike Beaver

Miranda Kwok

Miriam McDonald

Mishael Morgan

Monika Schnarre

Monique Ganderton

Murielle Telio

Nadia Gillespie

Nadine Casanova

Nadja Peulen

Natalie Gauvreau

Natalie Halcro

Natalie Loren

Nawal Bengholam

Neraida Bega
Nick Tarabay

Nicky Whelan

Nicole Williams

Olivia Pierson

Pana Hema Taylor

Patricia McKenzie

Pinky Turzo

Porscha Coleman

Priscilla Nemger

Rachel Hayward

Rachel Skarsten

Rachel Wilson

Rachele Royale

Reanin Johannink

Renée O'Connor

Renée Pietrangelo

Ricky Whittle

Robbie Jones

Roger Cross

Rosa Blasi

Sam Kong

Sandy Sidu

Sara Fabel

Sarah Carter

Sarah Jurgens

Sarah Scotford

Sarah Withers

Satu Runa

Scott Collins

Scottie Thompson

Sean Beavan

Shannon Kook

Sharon Taylor

Sibongle Mlambo

Sidney Leeder

Simon Merrells

Sophia Davey

Sophia Pierson

Sophie Kipner

Stacey Dash

Stef Dawson

Stephanie Chamlers

Stephanie Gonder

Stephanie McIntosh

Stephen Dunlevy

Steven DeKnight

Steven Lake

Summer Watson

Tamara Duarte

Tara Mackey

Tara Yelland

Tarah Consoli

Tenley Molzahn

Thyme Lewis

Tiffany Chin-Sim

Tiffany Hines

Tiffany Lonsdale

Todd Lasance

Tricia Helfer

Trisha Lurie

Vanessa Cater

Victoria Pratt

Vinessa Antoine

Viva Bianca

Xhoana Xheneti

Zach McGowan

Zara Durrani
Being In The Tub will never be the same again.
P-ink brings the ink, FCancer brings the expertise, art brings a community together.
Along with the emotional stress that breast cancer and its treatment can cause, many women struggle with the changes in their appearance as a result of their treatment. Some women experience the loss of one or both of their breasts after surgery. If a woman decides not to have breast reconstruction, her only choices are to wear a breast form, prosthesis or have nothing there at all. The changes can have a profound effect on how a woman feels about herself.
Most breast cancer survivors face two choices: reconstruction or not. But most don't realize there is a third option: INK. Our goal is to connect breast cancer survivors with tattoo artists who can provide a form of healing that no one else can. – P.INK.org
In 2015, Yael Cohen Braun and Julie Greenbaum announced the merger of their two entities, Fuck Cancer and F*ck Cancer, to form one unified non-profit to create an even bigger impact in the cancer space and for their shared communities. Fuck Cancer is a 501 (c)3 nonprofit and registered Canadian charity focusing on prevention (Prevent), early detection (Detect) and, supporting those affected by cancer (Unite).

Billions of dollars have been spent on research and treatment of cancer, while funding for prevention, early detection and psychosocial support has been neglected. Fuck Cancer looks to fill in where other charities have left off. We look at things differently, create change and impact around preventing and finding cancer before it happens. With wit, edge and humor, Fuck Cancer is improving health outcomes through education, community-based programs, psychosocial support and events.